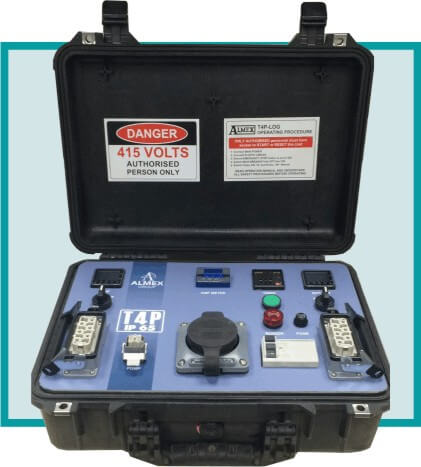 T6 Remote Temperature Control Panel
Sturdy, lightweight rugged aluminum housing with cover and handle/stand.
Dual Omron digital temperature control and indication.
Designed for 230 to 600v, 3ο , 30 amps total.
16" (405mm) Lx9" (230mm) Hx13" (330mm) w.
Timer and audio alarm option available on T2 and T3 panels (Model T2T,T3T). Electrical connections are rugged with easy to latch plugs and sockets. All controls are CE, CSA and UL approved.